Ciriaca+Erre at the Festival della Fotografia Europea 2012
Reggio Emilia - Musei Civici- Galleria Parmeggiani
may 1th to june 24th 2012


CIRIACA

+

ERRE's

photos
protagonist at the group show



DALLA PARTE DELLE DONNE. Tra azione e partecipazione


curated by Federica Bianconi and Chiara Canali

with

Marina Abramović | Elina Brotherus | Silvia Camporesi | Daniela Cavallo | Corpicrudi | Alessia De Montis | Nezaket Ekici | Ciriaca+Erre | Mariana Ferratto | Loredana Galante | Sara Giordani| Francesca Grilli | Andreja Kulunčić | Liuba | Valentina Miorandi | Svetlana Ostapovici | Margot Quan Knight | Francesca Rivetti | Maria Lucrezia Schiavarelli | Marinella Senatore | Sissi | Ivana Spinelli | Jemima Stehli | Barbara Uccelli | Jelena Vasiljev,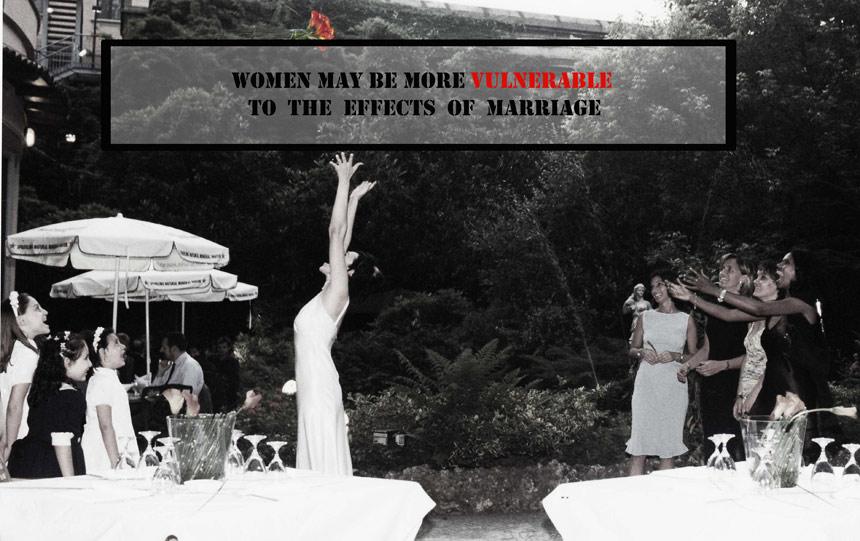 The Italo-Swiss artist Ciriaca

+

Erre present two work :'

Marriage causes aging of the skin

' and '

Women may not be more Vulnerable to the effect of marriage

'. Two photographic prints on the carpet, in the style of "Warning Labels", starting from images of real life -true images of the marriage of the artist - to question and address the topic of dogmatised social patterns. The artist poses the question: how much do the rules that man has created to live, really conform to human nature itself and the much sought happiness.
Starting with private images and drawing on fragments of real life on which we read the writings like those on cigarette packages (warning Labels, in fact), where the artist has replaced the word "Smoke" with the word "Marriage.
Once again Ciriaca

+

Erre gives to her art and her work, that power and sense of truth, finding the courage to violate even her own privacy.