Ciriaca+erre at the Macro Museum, Rome
DIGITAL LIFE
2012
HUMAN CONNECTIONS
MACRO
MUSEUM
Testaccio Roma,
from 15 Novembre until 10 January 2013
Ciriaca

+

Erre
with

Bruce Nauman, Nam June Paik, Marina Abramovic', Jan Fabre, Paul Thorel, Vito Acconci, Merce Cunningham, Shilpa Gupta, Masbedo, Ryuichi Sakamoto/Giuseppe La Spada, and other artists.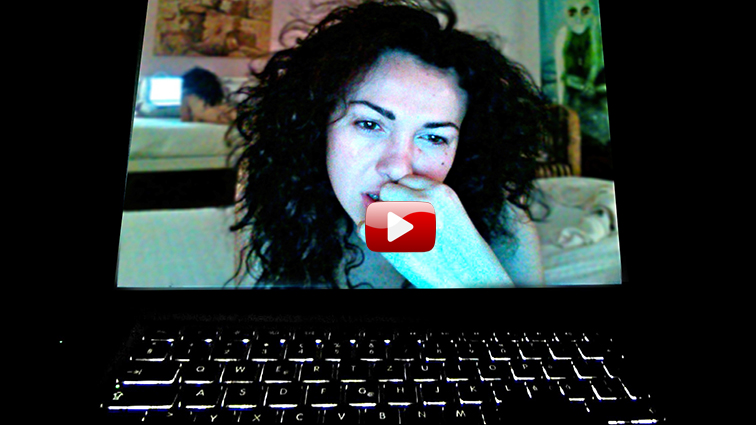 On the 15th of November Digital Life 2012 - Human Connections opens its doors to a wide public in Rome. It is a third edition of the exhibition dedicated to connections between contemporary artistic languages and new technologies. The exhibition created by Monique Veaute, President of

Fondazione Romaeuropa Arte e Cultura

, develops around connections between visual art, digital art, performance art and photography. The body as an instrument of psychological research, a point of contact, object and subject of persecutions and phobias, is at the center of works by Marina Abramović, Vito Acconci, Ciriaca

+

Erre, Katarzyna Kozyra, Masbedo, Bruce Nauman and Eddie Peake. Once again the body has become the protagonist of works by Jan Fabre, William Forsythe, Merce Cunningham and Bill T., Jones, Paul Thorel; however, this time it is connected to the world of dance and music. The theme of Nature is present in the works by Thierry De Mey, Ryuichi Sakamoto and Giuseppe La Spada. New media and creative possibilities offered by technology are at the base of the research of
Shilpa Gupta, Nam June Paik and Zbig Rybczynski.
Ciriaca

+

Erre with her unreleased video
I'm bare…dedicated to my computer 2009


shows us how the frontiers between public and private identity become blurred
. By using her computer and sharing the vehemence of an unexpected cry the artist makes us notice this emerging phenomenon. The cry is the symbol of baring oneself from any convention, imposed education, and rigidity. It is conceived as a liberating wave in which one submerges so as to regenerate. While watching the video you are left out of breath but when you become a child you succeed in getting pleasure of this intense pain.
Ciriaca

+

Erre makes us muse to what extent the computer, realized as a cold machine, is becoming a continuation of our intimacy.
As the artist declares, it is a window to internal and external world of these boxes (houses, machines, etc.) in which we are tamed to live.

http://www.youtube.com/watch?v=Mliwo3y5p-0

Press Agencies

CLP Relazioni pubbliche
Tel. +39 02 36 755 700
press1@clponline.it
www.clponline.it


Digital Life 2012 – Human Connections
Marta Colombo | m.colombo@romaeuropa.net | tel. +39 340 3442805
Ilaria Gianoli | ilariagianoli@tin.it | tel. +39 333 6317344

Foundation Romaeuropa
Francesca Venuto | f.venuto@romaeuropa.net | tel. +39 06 45553060

Telecom Italia
tel. +39 06 3688 2610 | http://www.telecomitalia.com/media

MACRO
tel. +39 06 67 10 70 443 | stampa.macro@comune.roma.it
Maria Bonmassar | maria.bonmassar@tiscali.it | tel. +39 335 490311
Ludovica Solari | ludovicasolari@gmail.com | tel. +39 335 5771737