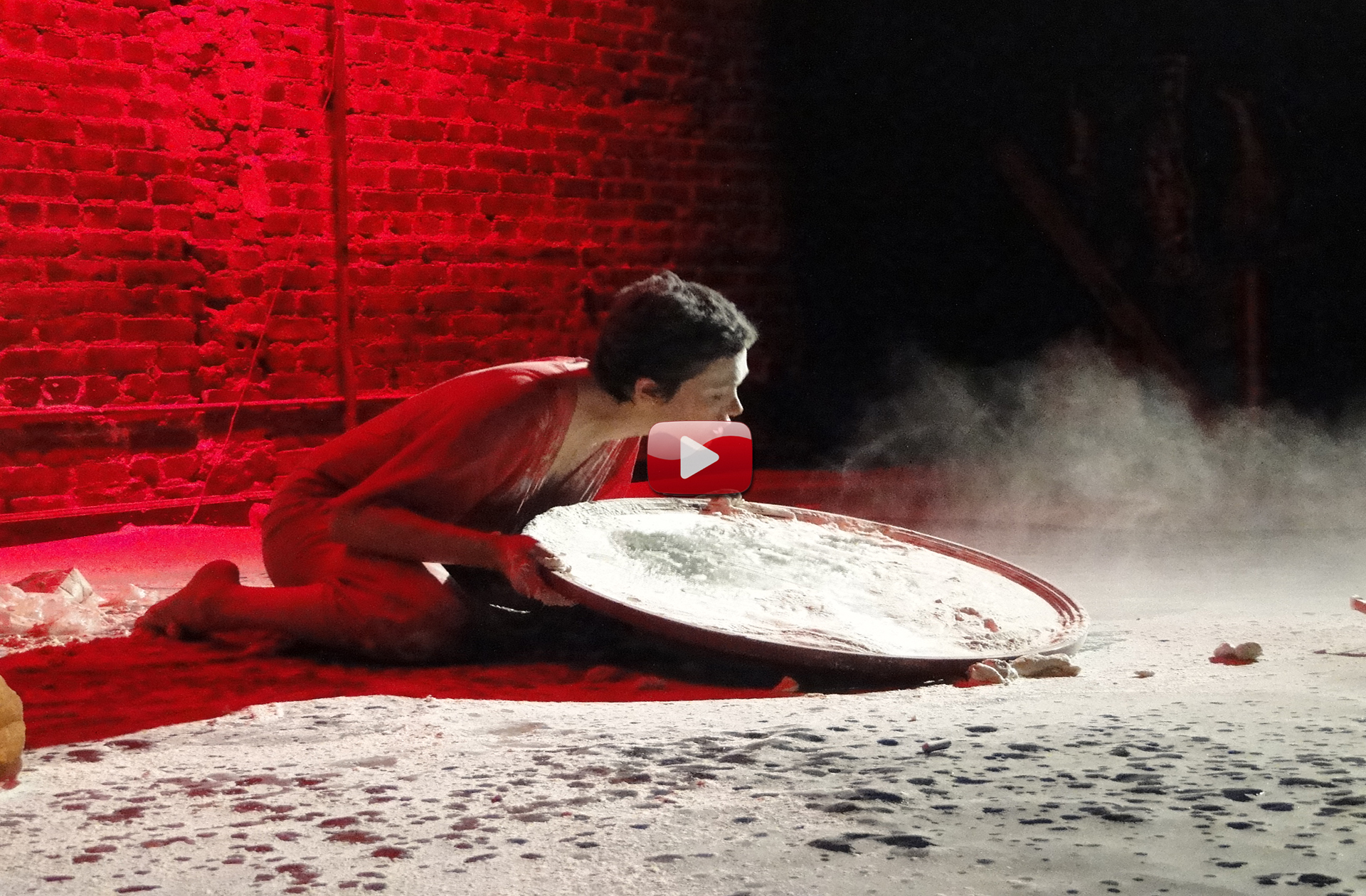 REMIND ME TO REMEMBER
Ciriaca+Erre 2010/2011, performance at La Mama Theatre New York; Palazzo Reale, Milan; ICI Los Angeles

Dreamlike clouds of flour rise up through the ritual of ancient gestures, like the mixture of water and flour that accompany the viewer into the world of memories of the artist's homeland.
In this performance Ciriaca+Erre reflects on the transformation of the female figure in the quest for the affirmation of her identity.

In this way she interprets a journey to discover her own destiny through the latent intimate and emotional relationship that binds women to food, since the kitchen and cooking have also become symbols of subservience and oppressions that relegate them to the domestic life.

Journey, memory, food and dreams: four elements that encompass the past, present and future and that the artist combines with an artistic common thread in her intense performance "Remind me to remember.