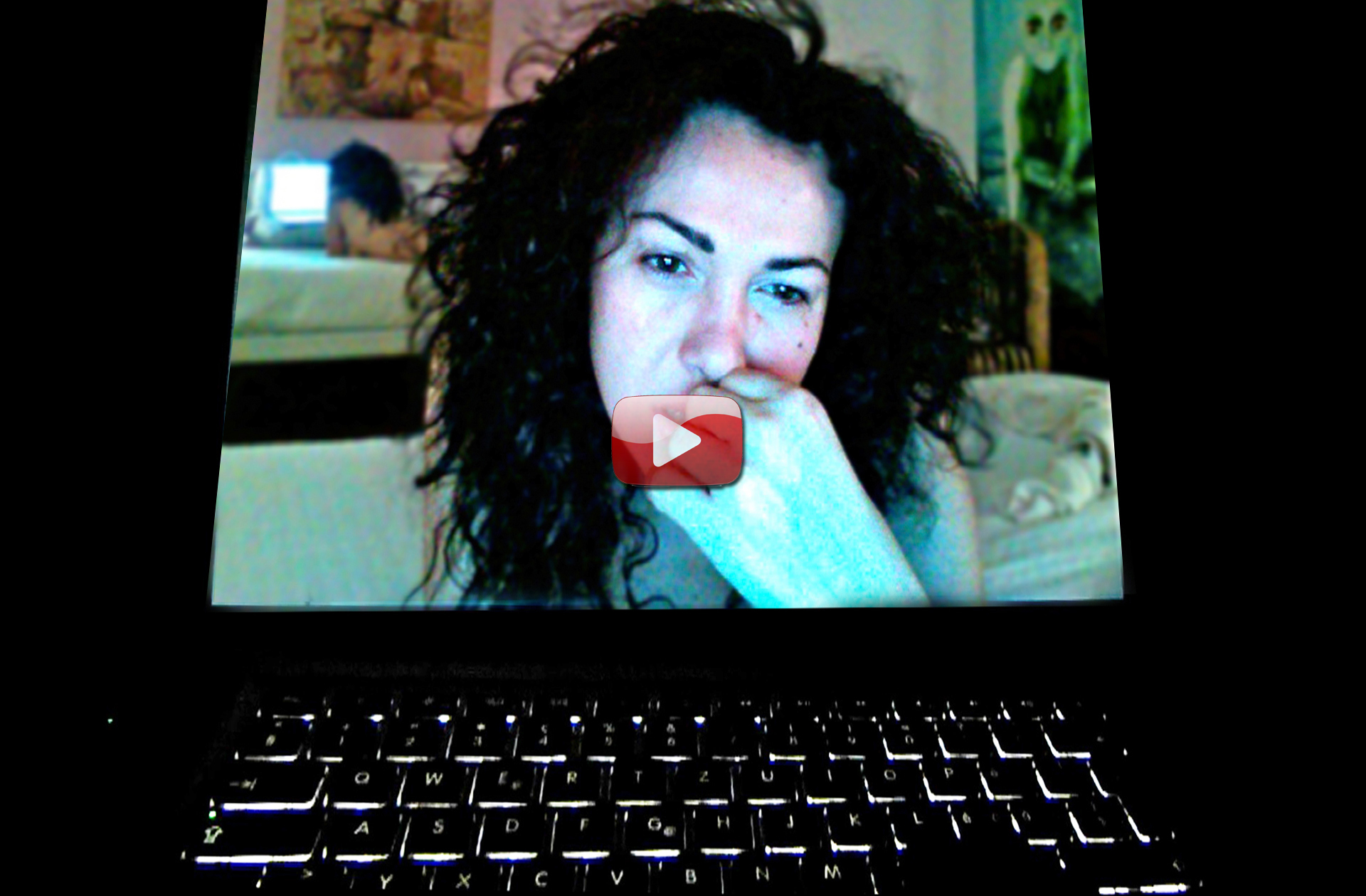 (click the image to see a vido's extract)
I'M BARE
Ciriaca+Erre 2009, Performance- Video 2'22"

With this work, Ciriaca+Erre reflects on domestic alienation in the digital age where the relationship with the outside world and the image of oneself is filtered by the computer as a window onto the outside world, as by osmosis.

The artist shakes the boundaries between public and private identity by sharing, through the computer, the impulse of an unexpected wail. Ciriaca+Erre uses the lament to strip herself from any imposed convention and manner imposed, welcoming it as a liberating wave in which to drown and regenerate.

Crying has a cathartic and liberating effect. The artist makes us reflect on how the computer, born as a cold machine, is becoming an extension of our reality and intimacy.