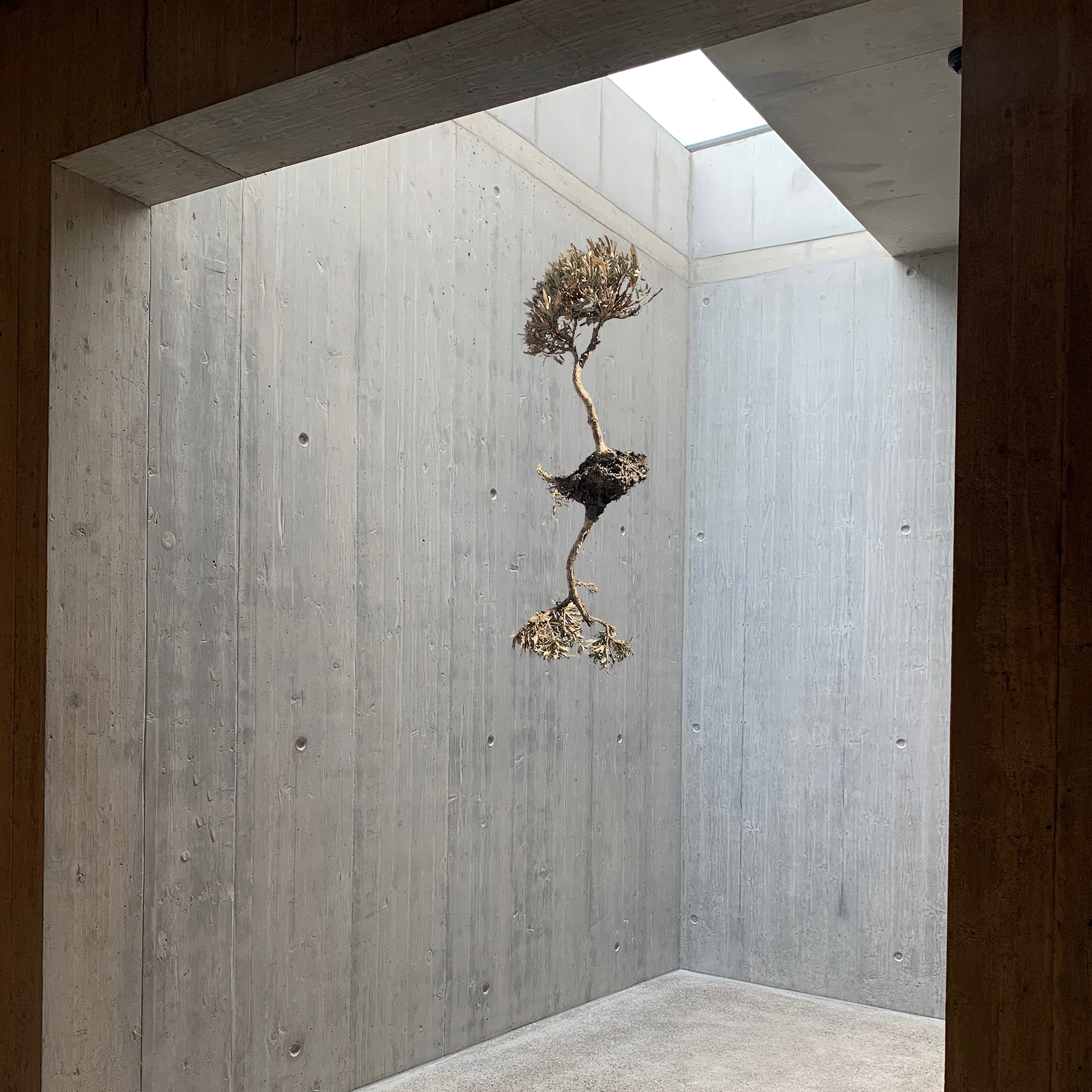 SUSPENDED NATURE

With these new sculptures, I explore the delicate balance between man and nature. I investigate the era of the Anthropocene, choosing to use natural elements such as wood, hair, rust, leaves, stones, corals, charcoal, gold leaves, and waste.
Bonsai trees suspended from a transparent thread emphasize the fragile state we have placed nature and the planet in. The invisible thread hints at the concept that everything is connected and interconnected.
The choice of Bonsai trees (which I research and collect already dead) is a very significant element that symbolizes the Anthropocene era, bearing in them the clear signs of the dominant and prevaricating action of Humans on Nature and on other living beings.

The symbolism of the upside-down tree is very ancient, Aristotle, Plato already spoke of it, but we also find it in the Celts, Egyptians, Romans, even in Dante's Purgatory, and in Jung.

The inverted tree relates man to the plant where the head is in the roots to reconnect with the sky. It represents the cosmic principle of which man sees only the manifest part, where the nourishing, essential part lies hidden and invisible instead.
.