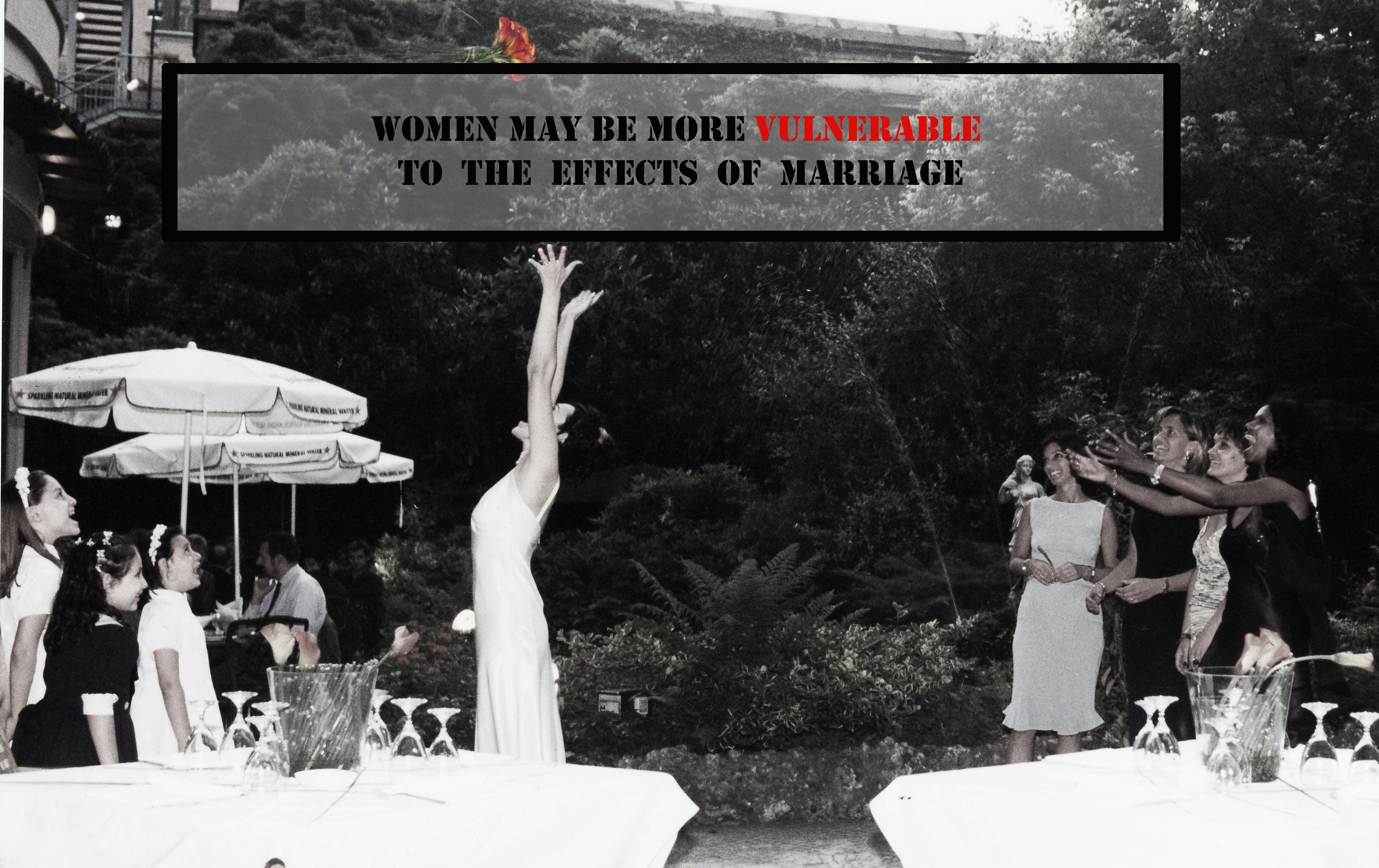 WARNING LABELS
Ciriaca+Erre 2010, 300 x 180 cm series of 10 photographs printed on carpet

There is a detail that clashes, causing bitter laughter in these black and white images where the beautiful and happy bride is the artist on her wedding day – writes a journalist in the Repubblica – if it weren't for that squared-off text at the bottom that warns, inspired by cigarette packets: 'Marriage causes ageing of the skin.'
Or even: "Women are more vulnerable to the effects of marriage." The effect of those printed photos is like a stab in the stomach. Silently and velvet-gloved: elegant and iconoclastic at the same time. Ciriaca+Erre speaks to women, offering the public a piece of her personal life.
She instills doubt with irony, questioning dogmatized social patterns, blowing the paper castle of much-desired happiness and lifting the veil of the golden prisons of femininity.