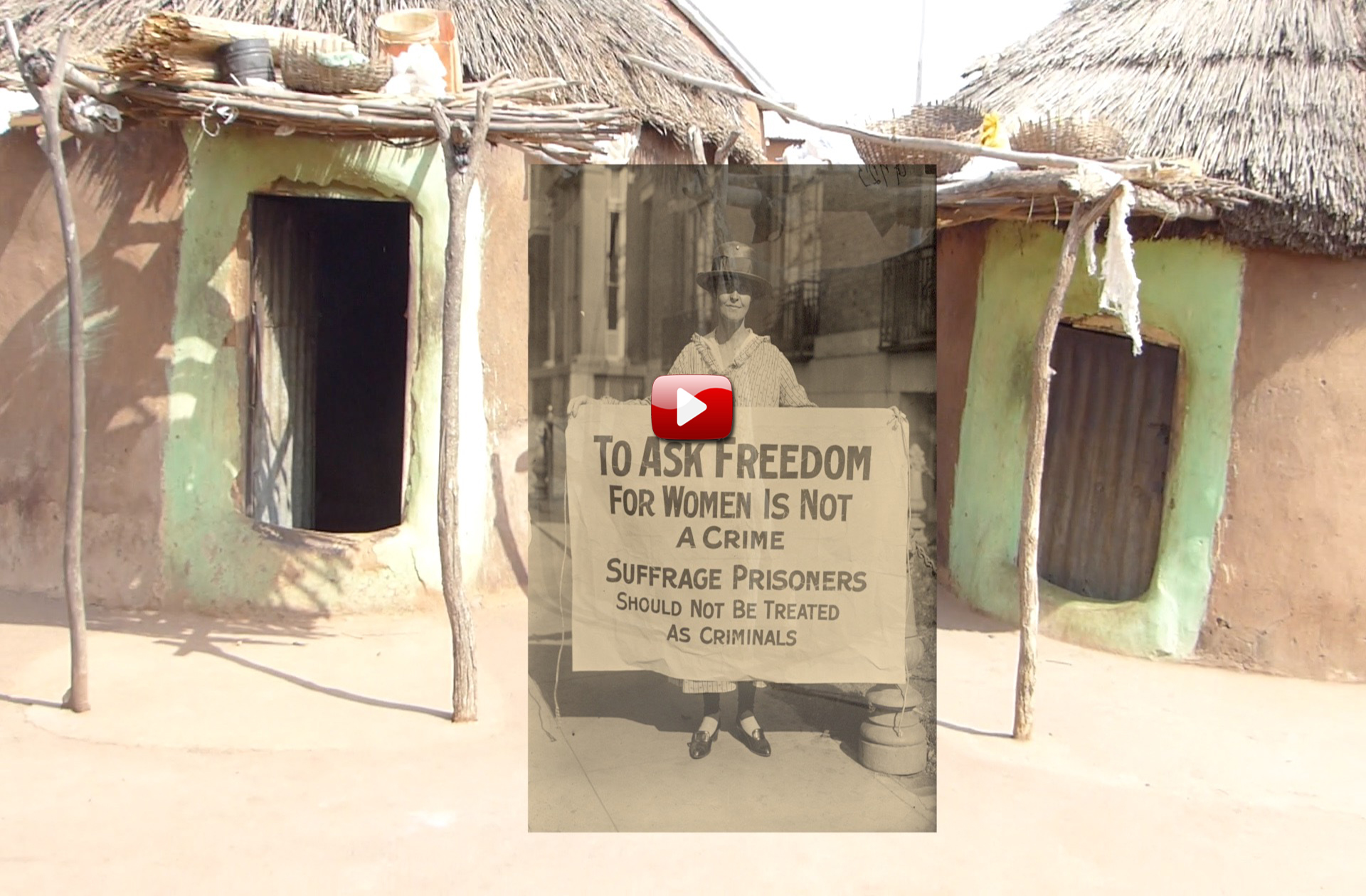 (scroll down to seesome frame of the video)
SUSPENDED WITCHES
Ciriaca+Erre 2018, video with sound, single channel, 6'66''

For this work I have gone in search of the remote villages in Africa where women considered witches have been isolated since 1800.
This video is the second chapter of my research on identity and violence against women, a trilogy that began with the precedentr video: "Suspended Woman" which ended with Voltaire's phrase:"The witches have stopped to exist when we have stopped to burn then." A few months later the release of this work, I discovered the existence of those villages in West Africa so I suddendly decided
to leave on my own for looking for them.

The video opens with the phrase of a native who accompanied me in those villages: "I have not translated your questions, you cannot understand, you are a white woman. They are witches."
The video continues with an intimate confession, "He does not know I was born with the witch's marks" (the artist refers to the
supernumerary nipples reported in the Malleus Maleficarum, a book written by two German Dominican friars in 1487, defined as "the most dangerous and most damaging book in world literature" .

The work presents itself as a kaleidoscope of images, both poetic and disturbing, a symbolic journey through witchcraft, suffragettes, amazons, sexist spots of the 50s and 60s, female hysteria, lotus feet, corsets , the first utopian, feminist and vegetarian community, born on the Monte Verità in Switzerland.
The tributes and iconographic quotations of some female characters are significant, just to name a few: Achilles and Penthesilea, Hypatia, Phillis Wheatley, Lise Meitner, Alice Murray, Emmeline Pankhurst, Mae Jemison, Alexandra David Neel.