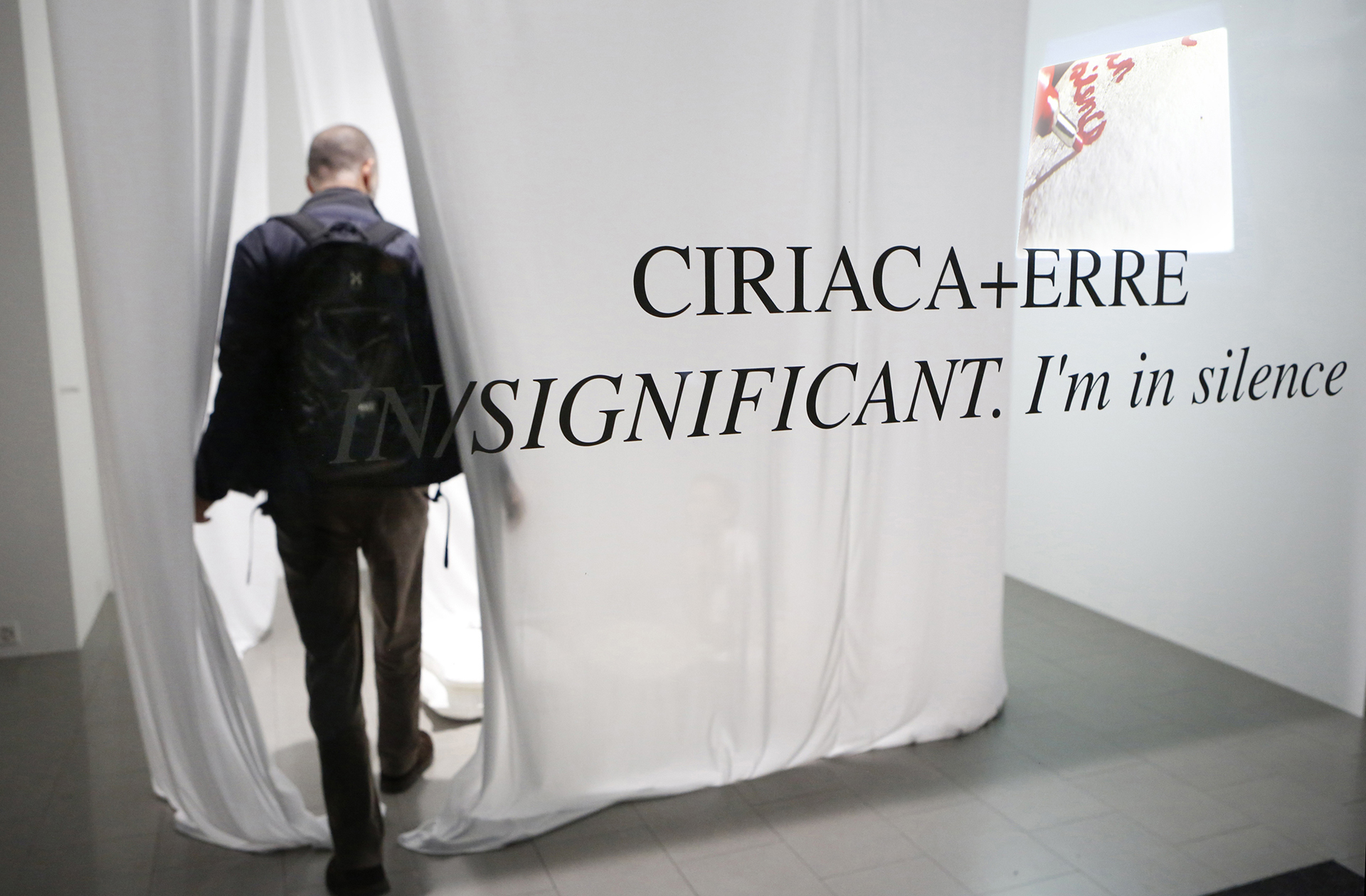 IN/SIGNIFICANT, I'M IN SILENCE
Ciriaca+Erre 2014, 366 hours of silence's performance, video/installation, dimensions cm.300 x257x171 Buchmann Galerie, Lugano (CH)


The liberating and purifying process continues with this performance, part of Ciriaca+Erre's artistic research linked to holistic philosophy.
By taking possession of objects that link different cultures and religions, the artist shared, with one person at a time, an intimate and ancestral gesture that nowadays is almost insignificant, transforming it into a cathartic action that overcomes barriers
and explores fears and tensions of our life.
Her performative action carries on with a silence of 366 hours, in an attempt to experience an inner peace and a different rhythm of living, through a new form of language.
The public is invited to experiment the silence through the gift of one of the thousands of pebbles with the words I'm in silence that make up the equivalent to the body weight of the artist. During her long silence she wrote a diary that became part of the video installation.
The objects in the performance became part of the video-installation: A silk cloth of over 6 metres with which the artist
dried her hands after a significant trip to India and kept for over 20 years. A handmade diary written during the 366 hours of
silence. The soundtrack video of the details of the performative action, projected into an 18th century marble font, a symbol of in the Christian religion.A Hisyaku in bamboo, a symbol of purification in the Japanese Shinto religion. 1,500 white pebbles with the word I'm in silence. that make up the equivalent to the body weight of the artist.